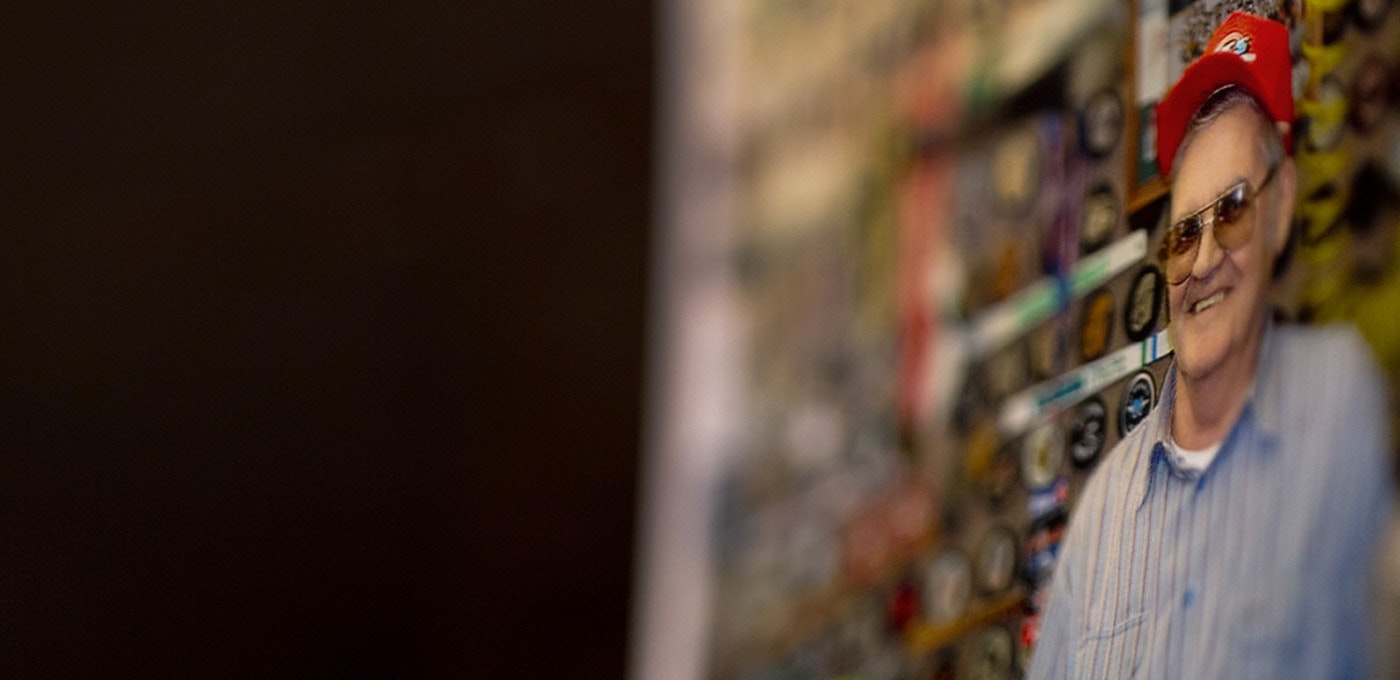 While I'm Here | The Legacy Project is a passion project by filmmaker Brent Foster and the team at Foster Visuals.
We're profiling a series of six people who are everyday humans with extraordinary stories. We want to document these living legacies, while they're still here.
Foster decided to start this project after missing out on the chance to tell the story of a man from his hometown who dedicated his life to helping others. That man's name was Frank Dymock (pictured above).
For years, Frank opened his garage up to the public and sharpened skates free of charge. He wouldn't accept a dime. He was a staple of the place Foster grew up, and Brent always wanted to tell his story while he was still here. Regretfully, Foster let time pass, and Frank passed away before he had the chance. This project is dedicated to Frank and the many others who live selflessly and truly impact those around them.